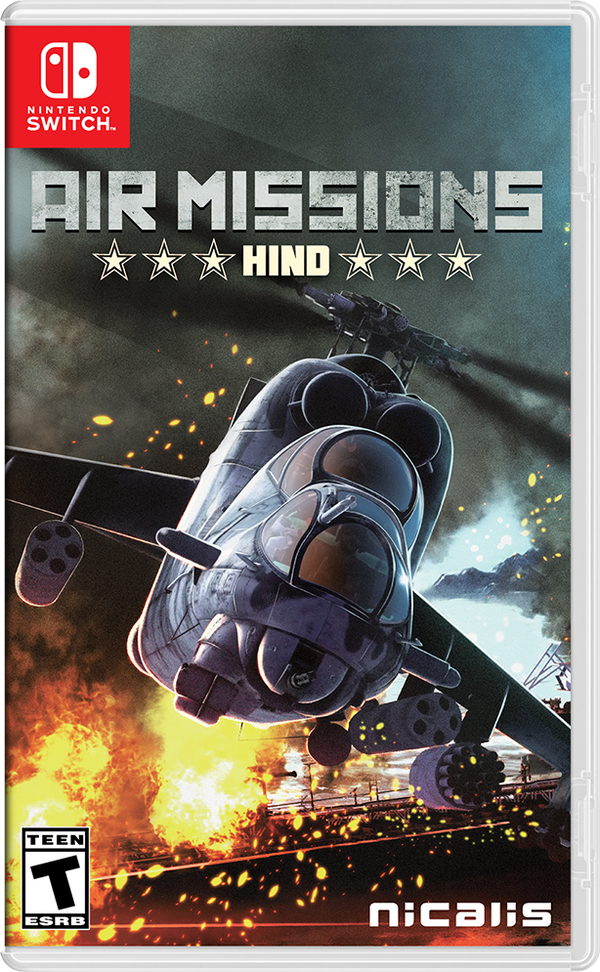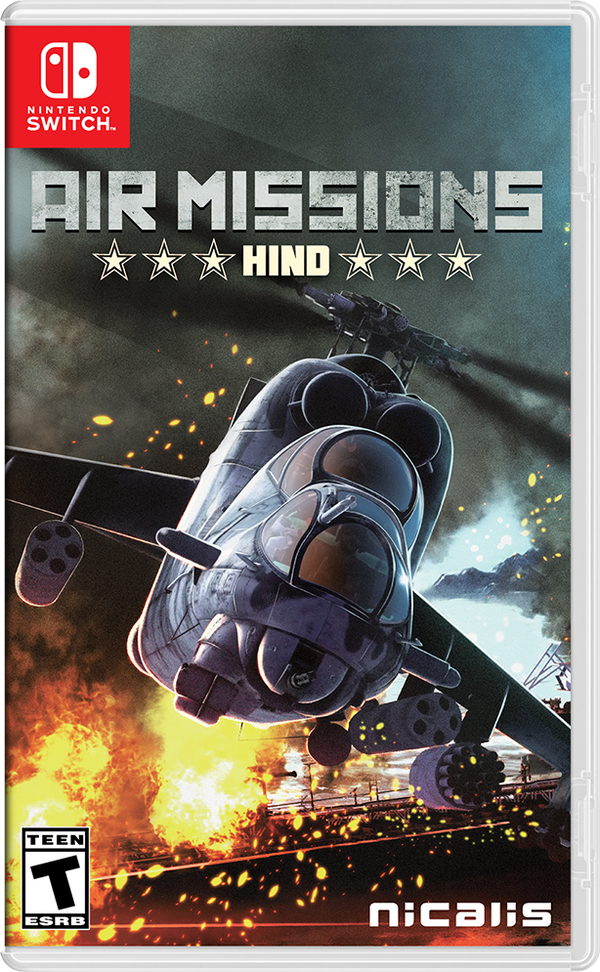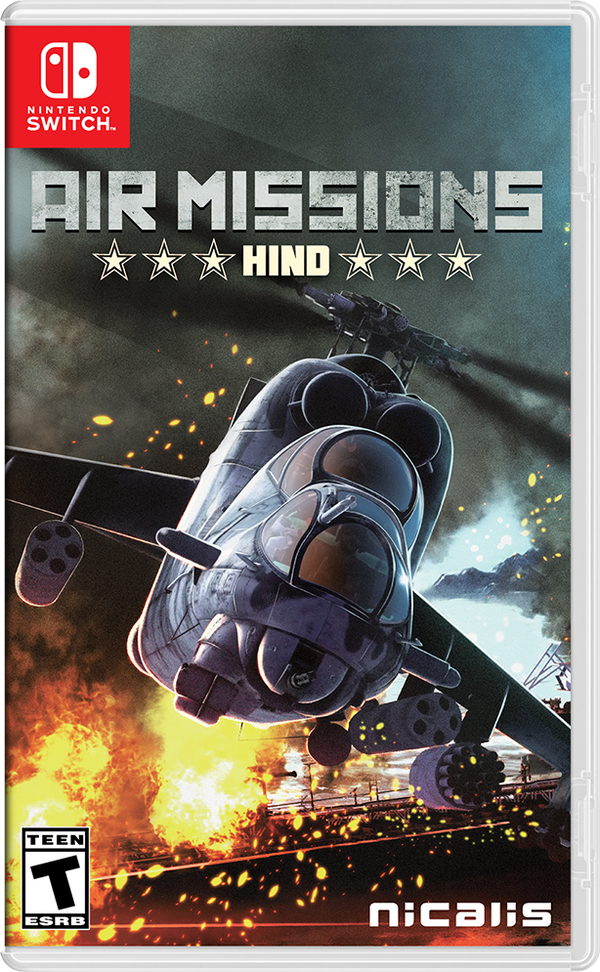 ---
The Legendary FLYING TANK at Your Command
They call it the "Flying Tank": The legendary Mi-24 HIND helicopter that combines powerful ordnance with speedy troop transportation. Take it to the skies and prove that your piloting and gunning skills are second to none!

Part simulator and part arcade-style action game, Air Missions: HIND brings authentic real-life helicopters into fictitious conflicts where fun is the only consequence. Think you've got what it takes to pilot a 10-ton armored gunship?

---
Features 
18 Campaign missions including a training level
Single-player modes also include Instant Action, Instant Mission and Test Flight modes
Six playable attack helicopters: Mi-24, Mi-24A or Mi-35 HIND, Ka-50 HOKUM, Mi-8 HIP and Mi-28 HAVOC
Optional camouflage patterns and selectable weapons, including R-50 homing missiles, FAB bombs and more
Online multiplayer options include deathmatch and cooperative missions
Three difficulty levels with separate options for difficulty tuning (auto-aim, friendly fire, collisions, damage)
Selectable camera views including pilot and gunner cockpit views, infrared and guided-missile cam
Control settings for casual, novice and advanced pilots with axis inversion and adjustable sensitivity
Optional gyroscopic tilt controls
---
Details

Players: 1-4
Platform: Nintendo Switch
Release Date: Sept 23, 2022
Developer: 3DIVISION / Games Farm
Publisher: Nicalis, Inc.
© 2022 Nicalis, Inc.
AIR MISSIONS: HIND © 2018 Games Farm and 3DIVISION. All rights reserved.
---