The Binding of Isaac: Repentance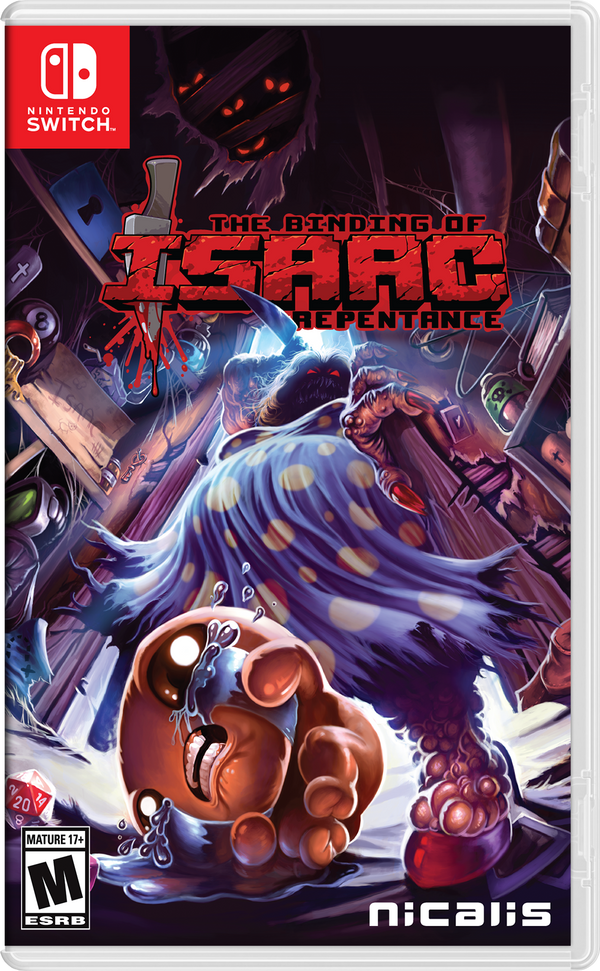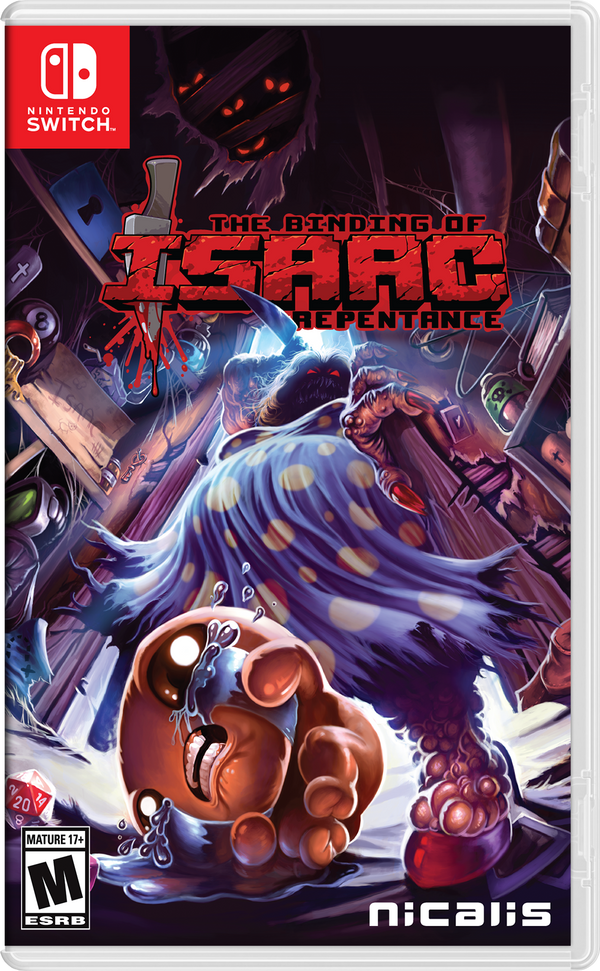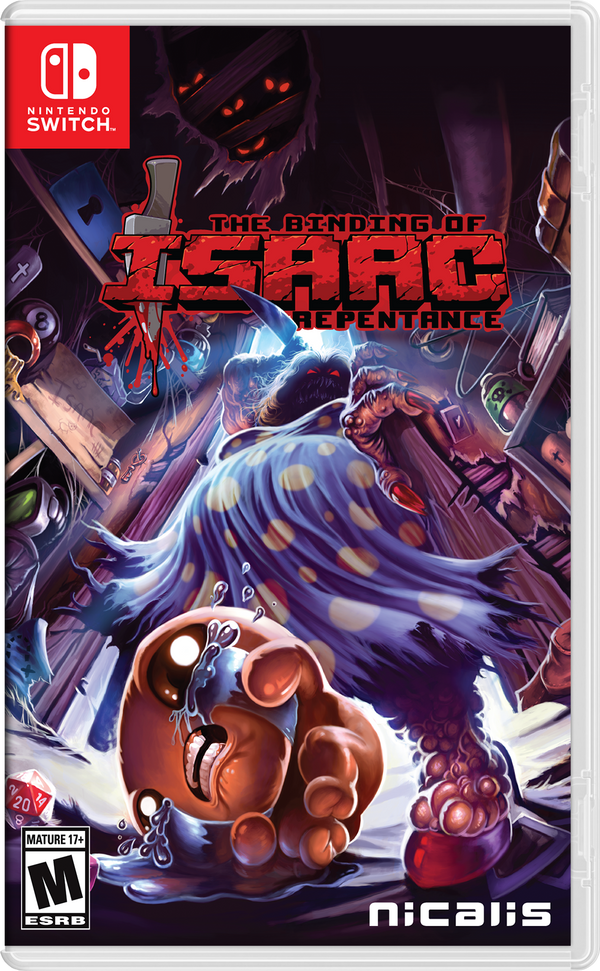 The Binding of Isaac: Repentance
LEVIATHAN BOX AVAILABLE
Standard Version includes the game in retail packaging with a reversible cover sheet insert and a special booklet featuring Isaac and his mom.
Leviathan Box comes in a sturdy outer sleeve with the game and the special booklet plus additional bonus items, including two exclusive The Binding of Isaac: Four Souls promo cards.
THE ULTIMATE ISAAC

Repentance takes The Binding of Isaac to new heights with an extraordinary amount of new and updated content. New items, new playable characters, new bosses and new challenges to delight both longtime fans and new players alike.
---
Features
A full alternate path with brand new chapters and a new final boss and ending

True cooperative play for up to 4 players

An impossible number of balance changes, visual and gameplay updates and fixes

130+ new items (700+ items in total)

Many new item combinations with logical effects, new visuals and mechanics

Two new playable characters

100+ new enemies, 25+ new bosses

7 new challenges, 5,000+ new room designs

Surprises galore!
---
Details
Players: 1 to 4
Release Date: Dec. 2022
Developer: Nicalis, Inc., Edmund McMillen


© 2014-2022 Nicalis, Inc.
---