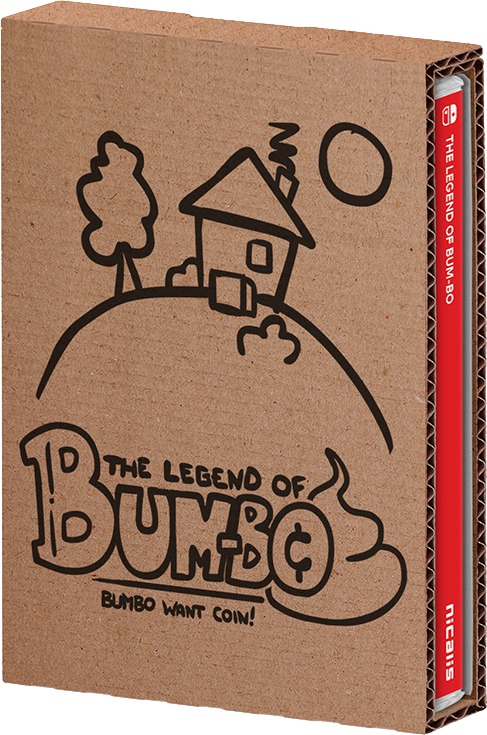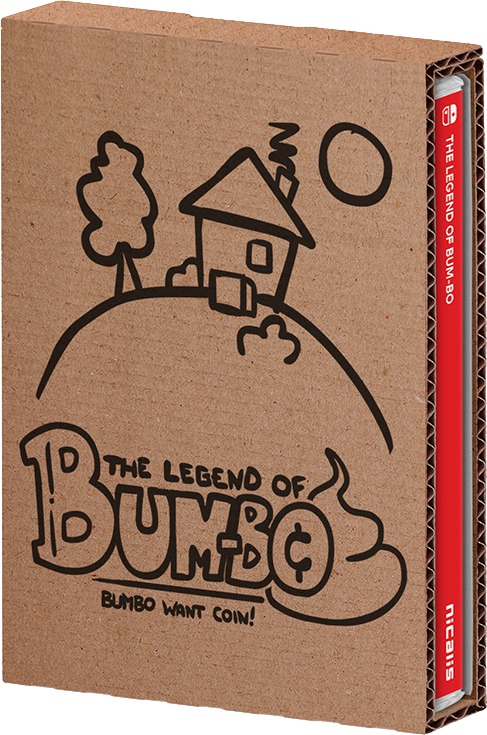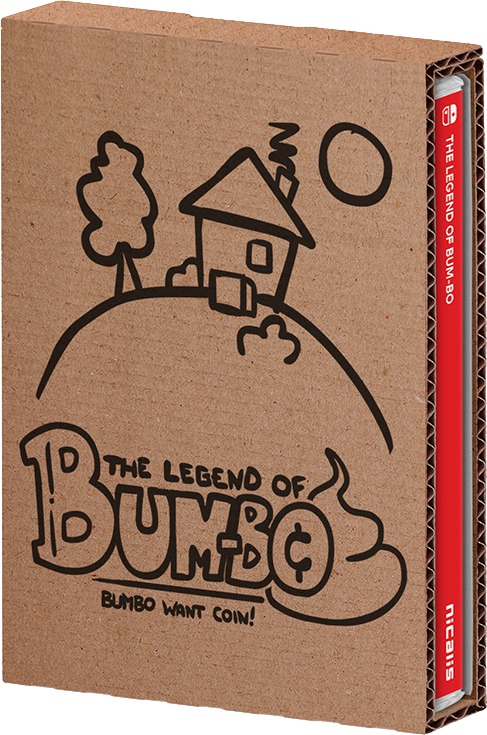 BUM-BO WANT COIN!

When Bum-bo's only coin is stolen by a mysterious entity and pulled down into the sewer, Bum-bo finds himself facing droves of deranged enemies, lost children, his fears and eventually the beast that stole his beloved coin.

The Legend of Bum-bo is a puzzle-based "deckbuilding roguelike." Players collect hoards of items that can be modified, upgraded and combined with others in many interesting ways. Play as one of many Bum-bo, each with its own unique abilities, as they smash, bash and splash their way through a variety of cardboard monstrosities, giant bosses and dark personal urges...

...oh, and it's also the prequel to The Binding of Isaac!
PHYSICAL VERSION BONUSES

Borf Box includes:
• Exclusive "Travel Play Set" with 30+ removable vinyl stickies of Bum-bo characters and items, complete with double-sided background scene
• Two Binding of Isaac: Four Souls promo cards (while supplies last), exclusive to the Nicalis Online Store

• Corrugated cardboard outer sleeve
• Helpful instruction manual
• Reversible cover sheet insert
Standard Version includes:
• Helpful instruction manual

• Reversible cover sheet insert
---
Features
• 125+ unique items that can be modified and upgraded
• 80+ unique trinkets that give neato passive abilities
• 7 playable Bum-bos, each with their own unique abilities
• 13 ugly-yet-cute bosses
• 40+ despicable enemy types
• Amazing music by Ridiculon
• Loads of unlockables
• Animated cutscenes that will make you feel bad
• Poop!
---
Details
Players: 1
Release Date: Aug 29 2023
Developer: Nicalis, Inc., Edmund McMillen


© 2023 Nicalis, Inc.
---