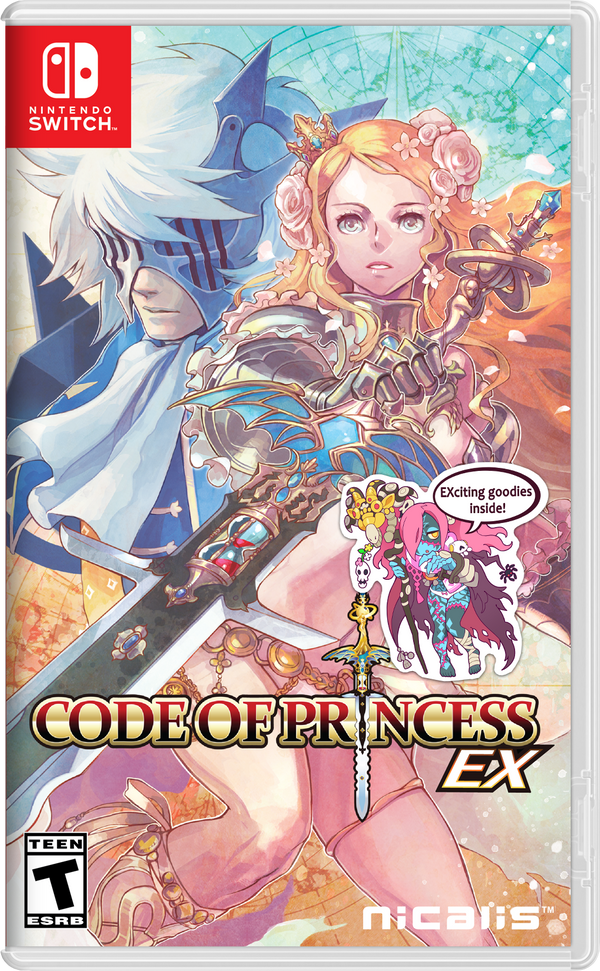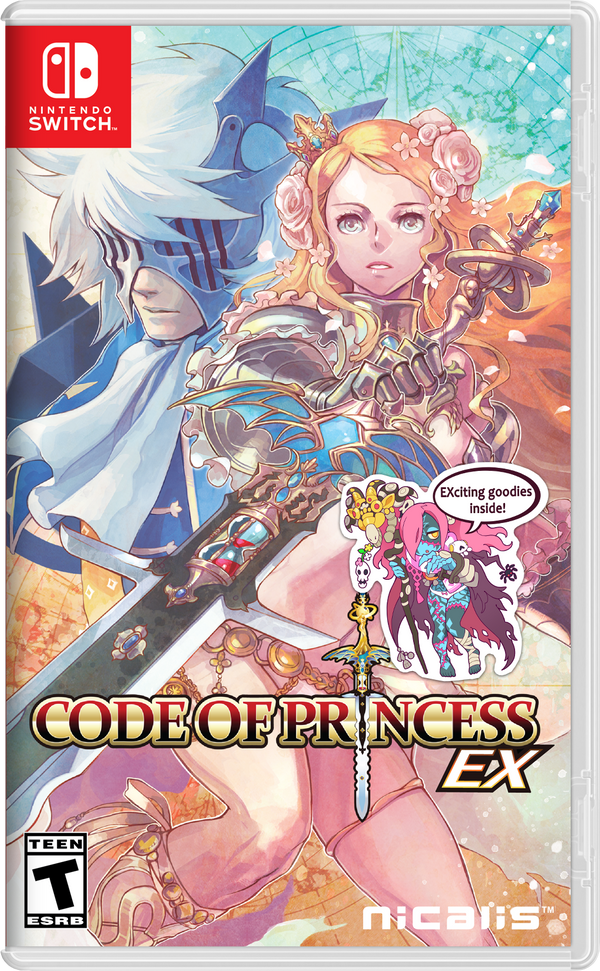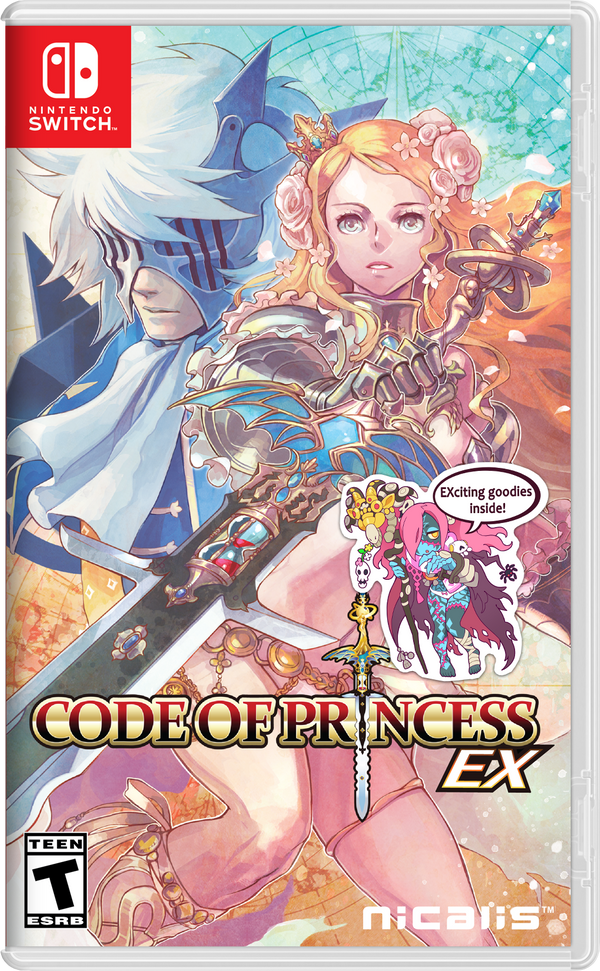 Be the Guardian of 50+ Heroes!
Code of Princess EX brings a unique combination of hack-and-slash beat-'em-up action and role-playing depth to Nintendo Switch! Fans of both genres are sure to be captivated by this epic adventure of intense multiplane fantasy combat, with a roster of over 50 playable characters, all of whom can be upgraded with new abilities and equipment. The game's Campaign mode supports local two-player co-op, and there are also options for both competitive and cooperative online play.
The story within Code of Princess EX follows Princess Solange of DeLuxia as she fights to restore order in a world where monsters are trying to overtake the human race. Armed with the legendary sword DeLuxcalibur, Solange assembles a team of talented fighters to join her quest. Together, they embark on an epic journey where they will confront the monster uprising and try to discover its secret origins.
---
Features
Action-packed "hack-and-slash" gameplay featuring customizable RPG elements

Players can freely move between three different planes of action during combat, with some projectile attacks able to travel between planes

Over 50 different characters are playable throughout multiple game modes, including Campaign, Free Play and Bonus Quests

Players can level up and equip their favorite characters with weapons and accessories that modify their stats in six different categories

Cooperative and competitive local/online multiplayer modes include leaderboards and let players tracked their coveted "Princess Points"

Created by former members of the original Guardian Heroes development team.

Characters and worlds created by legendary Capcom artist Kinu Nishimura, with art contributions from Street Fighter artist Bengus.
---
Details
Players: 1 to 4
Release Date: July 31st, 2018
Developer: Studio Saizensen


© 2019 Nicalis, Inc.
© Studio Saizensen Co., Ltd. / Kinu Nishimura / empty
---