KORG Gadget for Nintendo Switch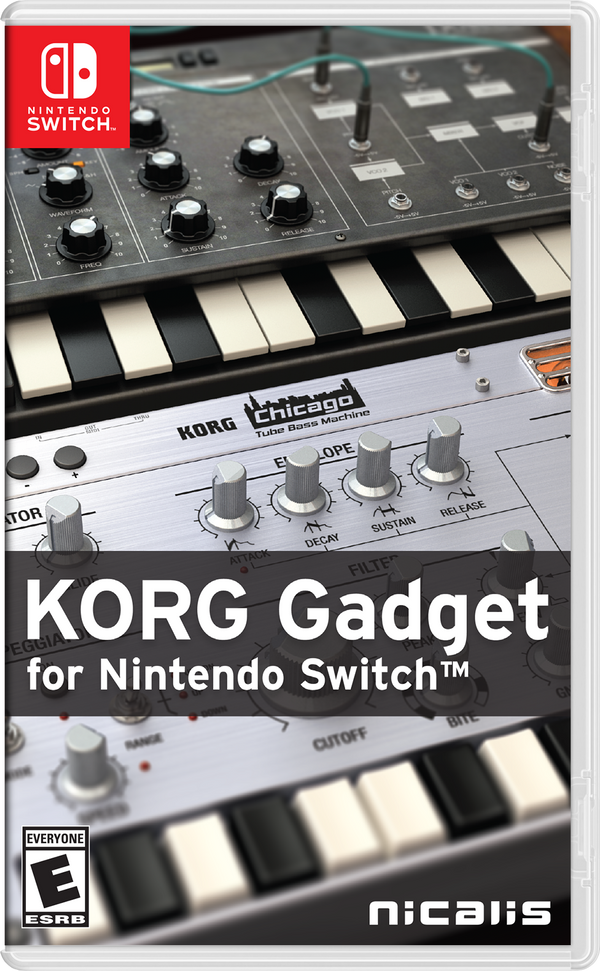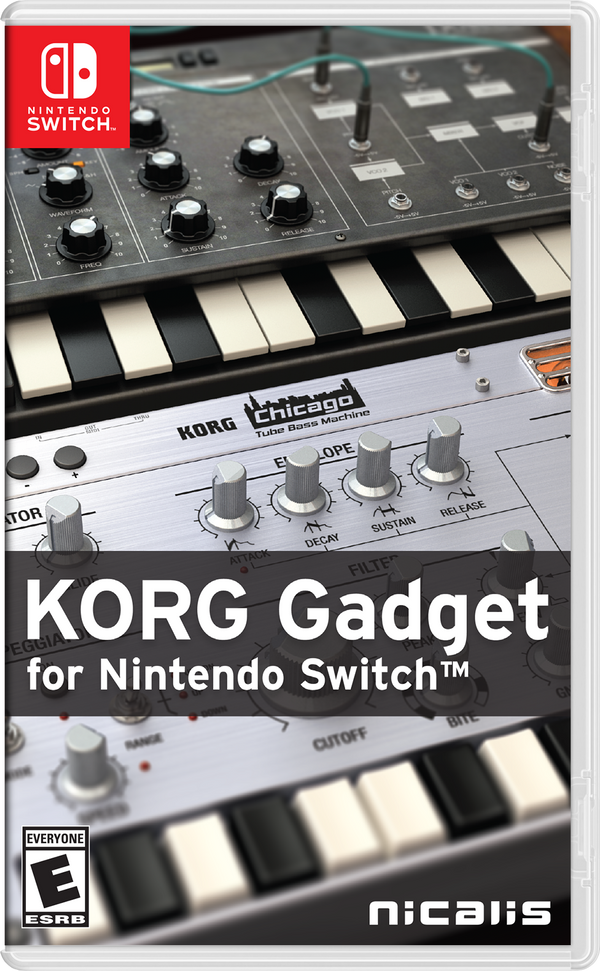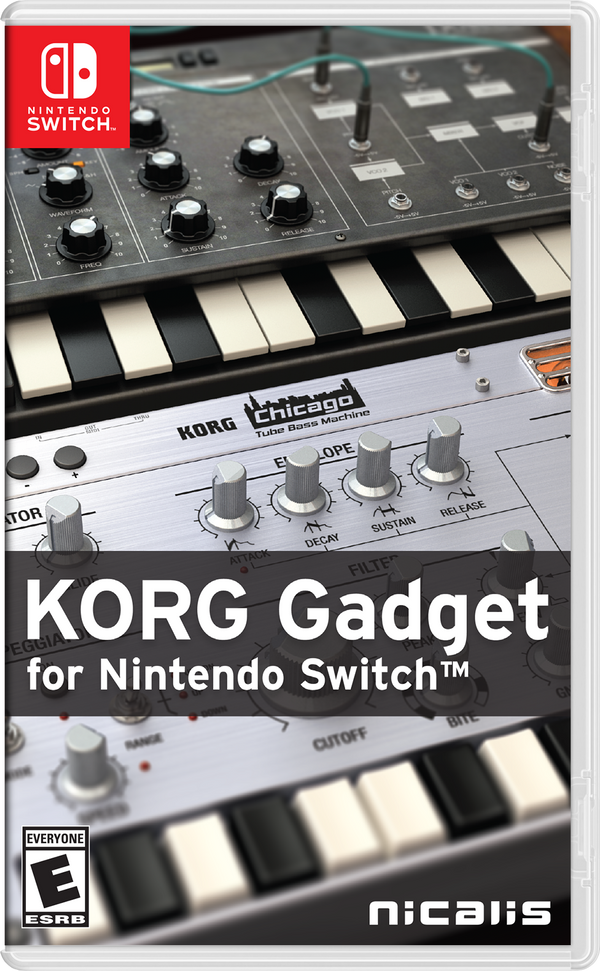 KORG Gadget for Nintendo Switch
MAKE MUSIC ANYWHERE... AND EVERYWHERE
KORG Gadget for Nintendo Switch allows pro-quality music sequencing and mixing with 16 different virtual sound machines called "gadgets." Each gadget has a different name, look and function: Chicago is a brushed-metal acid house bass machine, Kingston is an arcadelike chiptune cabinet, Kiev is an industrial "vector synthesizer" and so on.

Also featured in KORG Gadget for Nintendo Switch is a special mode that challenges players to create a song within a set time limit, plus multiplayer options (local or online) that allow up to eight people to collaborate on making music. It's a digital audio workstation that plays like a game.

Nicalis' physical edition of KORG Gadget for Nintendo Switch will include a full-featured music production studio on a standard Game Card with an instruction booklet in the package.
---
  Features
Robust music composition/production tools in a compact cartridge
Simple to use and easy to understand; anyone can create music anywhere and everywhere
16 different synthesizer and drum machine gadgets with additional DLC gadgets available
Gadgets have retro-inspired tactile control knobs that you can turn by rotating the Joy-Con controllers
Game-like modes including "Time Limit," "My First Gadget" with local and online multiplayer collaboration for up to eight players
Users can exchange song data with friends
Includes demo songs that users can study and modify
---
 Details
Players: 1-8
Release Date: December 4, 2020 
Developer: DETUNE Ltd. / KORG Inc.
Publisher: Nicalis, Inc.
© 2020 Nicalis, Inc.
© DETUNE Ltd. / KORG Inc.