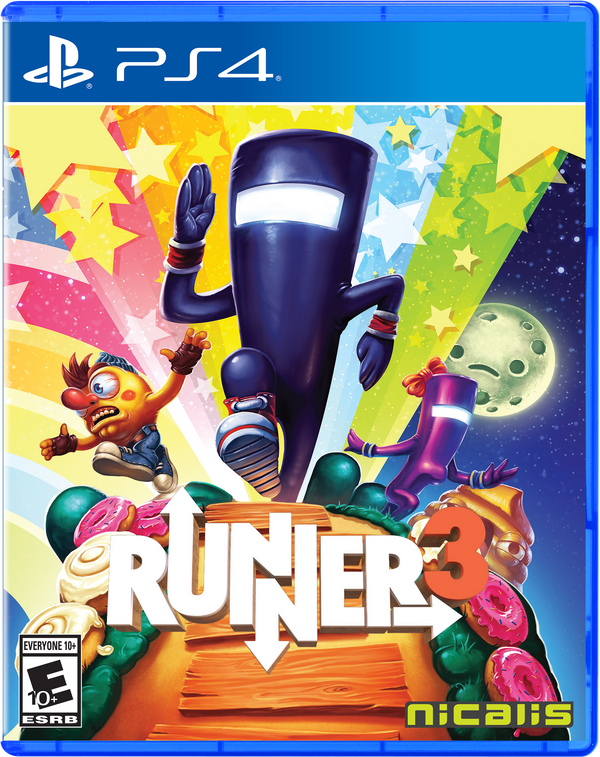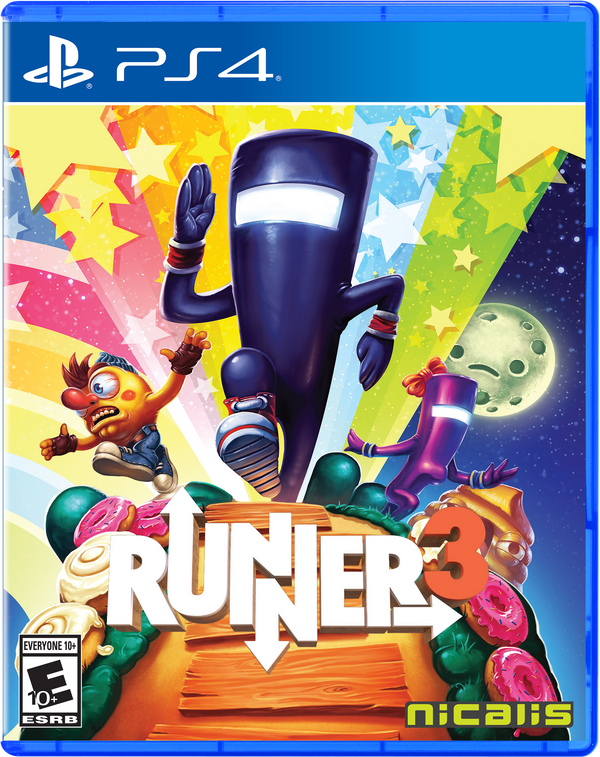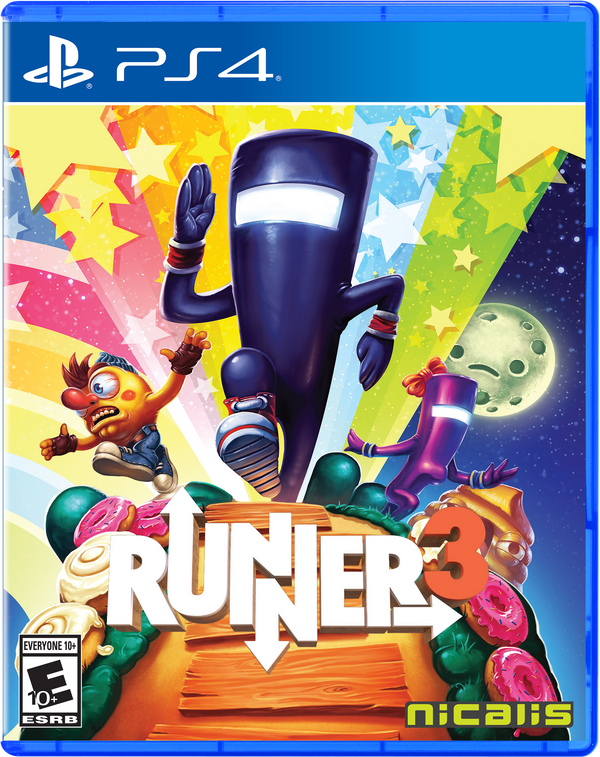 CommanderVideo in His Greatest Adventure Yet!
Completing the rhythm-based platforming trilogy begun by BIT.TRIP.RUNNER and Runner2! The stoic and unflappable CommanderVideo leaves a multicolored trail in his wake, punctuating the beat of the game's infectious soundtrack with every step! The Timbletot is determined as ever to rid the multiverse of all its love and happiness. CommanderVideo—a lover if ever there were one—refuses to let this happen. He's ready to jump, double-jump, wall-jump, slide-jump, underwear-jump, slide, kick, float, fly and dance his way to victory, all across a medley of thrilling, challenging and joyous levels!
---
Features
New branching paths that lead to different areas
Item shops where you can purchase goodies
Vehicles that CommanderVideo can take for a ride
New playable characters, new moves and new gameplay modes
An assortment of Hero Quests and Retro Challenges
Features the voice acting talents of Charles Martinet, the legendary voice of Mario
---
Details
Platform:
Nintendo Switch, PS4
Release Date:
 May 22, 2018 
Developer:
Choice Provisions, Inc.