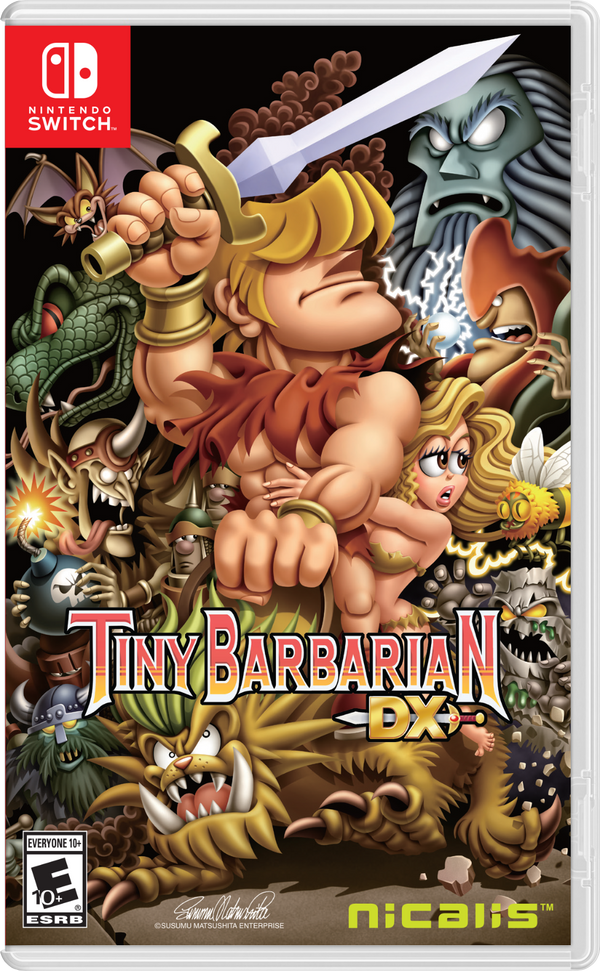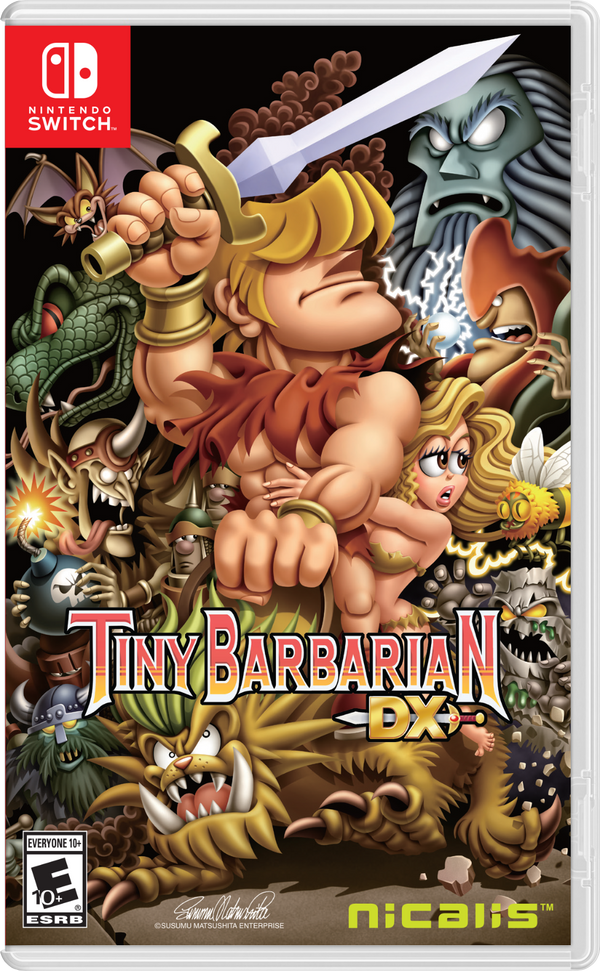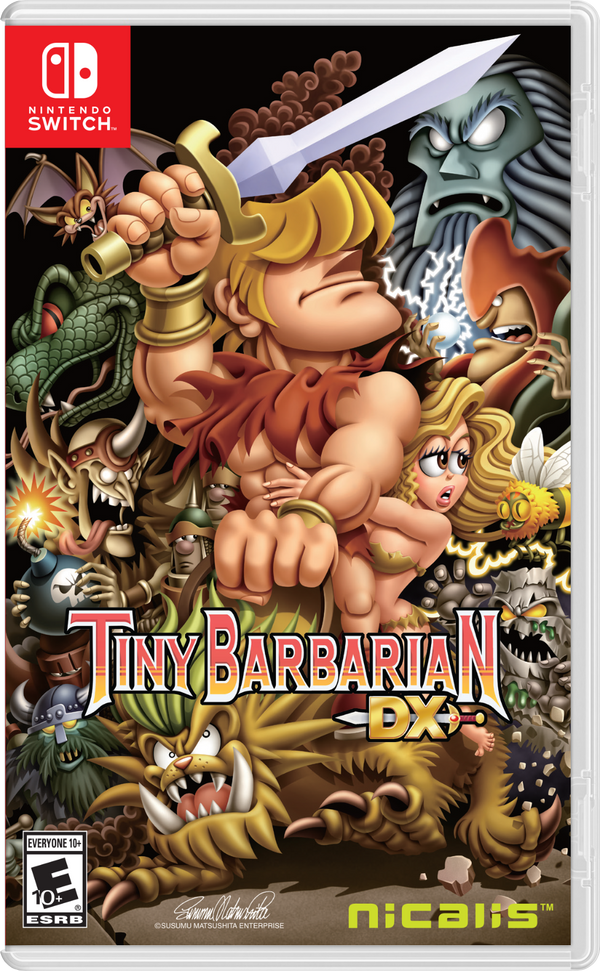 A Kick-Ass Blast of 16-Bit Sword-and-Sorcery Action!
Steel yourself for a relentless display of might and muscle…of brawn and bravery…of magic and mayhem! Can you cleave your enemies' skulls, plunder all the booty and flex to impress the barbarienne of your dreams?
Inspired by heroic fantasy fiction, Tiny Barbarian DX combines engaging 2D platform action and combo-based hack-and-slash combat with retro-style pixel art and a loincloth-stirring chiptune soundtrack.
---
Features
Nicalis Store edition includes full-color instruction manual and a Tiny Barbarian PVC character strap in a branded microfiber pouch

Four lengthy episodes with dramatic boss battles and secret surprises.

Two-player cooperative mode to double your barbarian brawn.

Bonus game mode "vs. The Horde" plus top-secret unlockable game modes.

Hidden health-power-ups, valuable coins and mysterious diamonds to collect

Multiple homages to classic 8- and 16-bit action games in each episode.

2.13:1 super widescreen presentation.

up to 2 players (Nintendo Switch™ only).
---
Details
Players: 1 to 2
Release Date: Oct 10th, 2017
Developer: StarQuail Games, Nicalis, Inc.


© 2019 Nicalis, Inc. / StarQuail Games
---